Visitors since
February 2002
Last Site Update:
8/26/14 2300 CT


BOL
NKO
milConnect
NFAAS
NPC
NSIPS
CSM-ID
MILPERSMAN

QUERY PERSONAL AWARDS HISTORY
Ribbon Checker
SECNAV INST 1650.1H

Active Client 6.0
milConnect
ID Card appts
Common Access card

DCO



Goat Locker
Training
21st Century Sailor

G.I. Bill
W.A.V.E.
Navy Cool
Post 9/11 GI Bill
College Navigator
Navy College Program

WEB Mail-East
WEB Mail-West
SAFE

NAVFIT98A

NFAAS
Military OneSource
National Military Family Association
USA4 Military Families
PCS Moves
Plan my move
Operation Homefront

MYPAY
USAA
Navy Federal
2014 Paychart
2014 Reserve PayDays
Clothing Allowance
TSP
2014 BAH Calculator
Per Diem Rate Query




Army Page
AGSM, Inc
Join/Requirements
Army Survivor Outreach Services
Get your Gold Star Pin
TAPS

PRIMS
OPNAV 6110.1J
Navy-PRT.com
Link to CFL Course-NKO
eCigs Regs

Navy JAG
JAG- TV, RADIO, Magazine
UCMJ
Military Court Martial

MWR Liberty

JOAPPLY
Navy Reserve Site
NROWS
Navy Reserve
Data Warehouse
Navy Reserve
Readiness Module
EDM (Enhanced for Drill Management
ESGR (Employer Support of the Guard and Reserve)
LCDR Beamsley's Links

DoD Electronic Foreign Clearance Guide

Navy Graphics
Navy Public Affairs Guide
PUBLIC AFFAIRS BASIC TRAINING MANUAL
Social Media Guidance
Defense Imagery
DVIDS
Visual Information (VI)

CNRC
CNRC Forms Page
iNavy
PRIDE MOD
MEPS TRACK
CIRIMS
Navy Rating Cards
For Future Sailors!



NAVY Sports

Military Widows
Suicide Awareness
Voices of Education
Tragedy Assistance Program
Bereaved Parents of USA
Children of Fallen Patriots
Children of Fallen Soldiers
Fisher House
Matthew Freeman Project

NKO
FLTMPS
TWMS
DCO
NETPDTC
eNTRS-NETPDTC
NORU
CANTRAC
ESAMS
CeTars
Navy SAPR Program

DTS
NAVY GATEWAY
INN & SUITES
Training Video:
DTS TRAVEL AUTHORIZATION (FLIGHTS/RENTAL
How to create a DTS Travel Voucher

NAVPERS 15665I
Chief Female
Chief Male
Enlisted Female
Enlisted Male
Officer Female
Officer Male

Vet Center
Veterans Benefits



Federal Voting
Assistance Program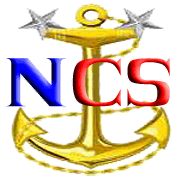 Another great Resource
for those interested in
a career with the Navy! www.navycs.com

ABOUT NAVYGIRL
I met the POTUS!
Facebook:
Marta NavyGirl Martin

SPC
Lamonte Jordan Smith
4/26/91-9/26/10
In Memory of my Son
who died while serving in the US Army. You are missed by so many.
I love you forever,
Love Mom


This is a website for all Shipmates-- Active, Reserve, Future Sailors & even Retired!

What's New on NavyGirl.org?
Newest Mentor: LCDR Jorge A. Olivares
Shipmates of the Month - August
The Navy Reserve Spotlight Sailors are up!
Check out my Spotlight on The Navy Reserve Centennial website!
Female USNA grad named to Blue Angels squadron-story (read my contribution to the story!)

NavyGirl.org Ice Bucket Challenge!

I've faced many trials and tribulations in my 12 years in the Navy, but one thing is for sure... I love to help others through this site! If this site has helped you, please don't be shy, send me a message! Believe it or not, your letters Motivate, Encourage and Inspire me to keep this site going strong!! :) ~ NC1 Martin

Download & Save a copy of
August Shipmates of the Month!
Please feel free to email & distribute this months
Shipmates of the Month Newsletter to your family,
friends & Shipmates!
A huge thanks to McMillan Study Guides, INC.
for mailing all Shipmates of the Month a FREE PMK Study Guide!


To all August Shipmates of the Month: Certificates will be mailed next week, .pdf version available now, just click on your name!
You should receive your FREE PMK Study Guide from McMillan Study Guides, INC. this week via Priority Mail. ~NC1
Download & Save a copy of May's Shipmates of the Month!

Now, you can send in your Questionnaire directly to me. Instructions found here!

2nd Annual New Orleans Navy Ball Golf Tournament, July 25, 2014
Belle Chasse, LA
Seaperch 2014 National Challenge, May 17, 2014
Hattiesburg, MS


Navy Brightwork is a collaborative idea harvesting tool that collects YOUR ideas from the deckplate and across the fleet. Propose solutions to problems, provide feedback on ideas, and vote for the best ones. Your voice, heard here! https://www.milsuite.mil/book/groups/navy-collablab (CAC required)
McMillan Study Guides & PMK Advisors are now available! Your advancement is definitely worth it! ~NC1

Watch their video, check out their Facebook & Twitter!
When you order, be sure to click the box that mentions: NavyGirl.org




Apply
BUPERS Online
Career Management System/Interactive Detailing

DCO
DEERS Verification/Self Service
Defense Travel System

Enterprise Safety Applications Management Systems
ESR

MyPay
Navy College Program
Navy Education and Training Command

Navy Family Accountability and Assessment System
Navy Knowledge Online

Navy Reserve Data Warehouse
Navy Reserve Order Writing System

Navy Reserve Readiness Module
Navy Standard Integrated Personnel System (NSIPS)

QUARTERDECK
Total Workforce Management Services

Travel Risk Planning System
Tricare
WEB Mail-East
WEB Mail-West
Please send me an email if you have other sites you want to add to the list!

To find a Mentor, click here.

Our newest Mentor:



Mentors Available:
CAPT Bruce "Dez" Deshotel
MTC Daniel Ford
BMC (SW) Kevin McCreevan
CTM1(IDW/SW/AW) Kathleen A. Mitchell
STG1 (SW/EXW/IUSS) David J. Ringhiser
LS1 Douglas Stephson
NCCS Miles Gray
AT1 Shawn Collins
IT1(IDW/AW)Christopher Wardle
If you would like to be a mentor, please message me below!


Did you come to this site to find out more about your Rate? If so, here's a great start.... click on a rate and it will take you to a page where you can download the latest NAVY COOL job sheet and Civilian Occupational Equivalents links.


RATING CARDS ARE FOUND HERE.
The Latest Rating cards are dated 10/12 and are linked directly to the Navy Cool Website!.

OPS CONTROL: AC, AG, OS, QM

ADMIN/LOGISTICS: AZ, CS, PS, RP, SH, LS/LSS, YN/YNS

ORDNANCEMAN:

AO, GM, MN

PRECISION FABRICATION: MR

MECHANICAL: AB, AD, AM, AME, AS, CM, DC,
EN, GSM, HT, MM/MMS, PR, UT

ELECTRONICS:

AV:

AE, AT
AEF: STG

/STS


SECF: ET, FT, MT
AECF: ET, FC

INTELLIGENCE: CTI, CTN, CTR, CTT, IS, IT

CONSTRUCTION:

BU, CM, EA, CE, EO, SW, UT

MEDICAL:

HM/HMDA

MISC. RATING:

BM, LN, MA, MU, NC

SPEC WAR:

SO, SB, EOD, ND

The Navy Reserve is celebrating its 100th Birthday March 3, 2015.
Check out the profiles of Shipmates across the Nation, including my spotlight! http://navyreservecentennial.com/spotlight-sailors/


Send me an email! I will respond back to you!
If you have a question and I can't answer, I will let you know.
Please only push Submit once! Thank you! NC1 Martin