Visitors since
February 2002
Last Site Update:
8/20/14 0840 CT


ICE BUCKET
CHALLENGE!!


BOL
NKO
milConnect
NFAAS
NPC
NSIPS
CSM-ID
MILPERSMAN

QUERY PERSONAL AWARDS HISTORY
Ribbon Checker
SECNAV INST 1650.1H

Active Client 6.0
milConnect
ID Card appts
Common Access card

DCO



Goat Locker
Training
21st Century Sailor

G.I. Bill
W.A.V.E.
Navy Cool
Post 9/11 GI Bill
College Navigator
Navy College Program

WEB Mail-East
WEB Mail-West
SAFE

NAVFIT98A

NFAAS
Military OneSource
National Military Family Association
USA4 Military Families
PCS Moves
Plan my move
Operation Homefront

MYPAY
USAA
Navy Federal
2014 Paychart
2014 Reserve PayDays
Clothing Allowance
TSP
2014 BAH Calculator
Per Diem Rate Query




Army Page
AGSM, Inc
Join/Requirements
Army Survivor Outreach Services
Get your Gold Star Pin
TAPS

PRIMS
OPNAV 6110.1J
Navy-PRT.com
Link to CFL Course-NKO
eCigs Regs

Navy JAG
JAG- TV, RADIO, Magazine
UCMJ
Military Court Martial

MWR Liberty

JOAPPLY
Navy Reserve Site
NROWS
Navy Reserve
Data Warehouse
Navy Reserve
Readiness Module
EDM (Enhanced for Drill Management
ESGR (Employer Support of the Guard and Reserve)
LCDR Beamsley's Links

DoD Electronic Foreign Clearance Guide

Navy Graphics
Navy Public Affairs Guide
PUBLIC AFFAIRS BASIC TRAINING MANUAL
Social Media Guidance
Defense Imagery
DVIDS
Visual Information (VI)

CNRC
CNRC Forms Page
iNavy
PRIDE MOD
MEPS TRACK
CIRIMS
Navy Rating Cards
For Future Sailors!



NAVY Sports

Military Widows
Suicide Awareness
Voices of Education
Tragedy Assistance Program
Bereaved Parents of USA
Children of Fallen Patriots
Children of Fallen Soldiers
Fisher House
Matthew Freeman Project

NKO
FLTMPS
TWMS
DCO
NETPDTC
eNTRS-NETPDTC
NORU
CANTRAC
ESAMS
CeTars
Navy SAPR Program

DTS
NAVY GATEWAY
INN & SUITES
Training Video:
DTS TRAVEL AUTHORIZATION (FLIGHTS/RENTAL
How to create a DTS Travel Voucher

NAVPERS 15665I
Chief Female
Chief Male
Enlisted Female
Enlisted Male
Officer Female
Officer Male

Vet Center
Veterans Benefits



Federal Voting
Assistance Program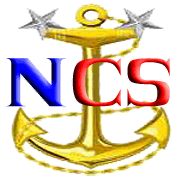 Another great Resource
for those interested in
a career with the Navy! www.navycs.com

ABOUT NAVYGIRL
I met the POTUS!

SPC
Lamonte Jordan Smith
4/26/91-9/26/10
In Memory of my Son
who died while serving in the US Army. You are missed by so many.
I love you forever,
Love Mom

What is the proper placement for the rating badge and service stripes on the Service Dress Blue or White Jumper?
Rating badges are sewn on the left sleeve centered between the shoulder seam and the elbow as shown for the uniforms listed below. The new style blue working jacket does not have a shoulder seam. Use the shoulder/arm connection as the point of reference.
Maternity Blue Shirts
Service Dress Jumpers
White Shirts (SS only)
Blue Shirts
Dungaree/Utility Shirts
Dinner Dress Coats
Service Dress
Coats
Peacoats
Blue Working Jackets
Service Stripes
Description. Consist of embroidered diagonal stripes, 7 inches long and 3/8 inch wide for male CPO's. Male El-E6 personnel wear service stripes 5 1/4 inches long and 3/8 inch wide. Navy women wear service stripes 5 1/4 inches long and 1/4 inch wide.
Position. Sew on the left sleeve of Dress Blue, Dress White, Dinner Dress Blue Jacket, and the Dinner Dress White Jacket with the lower ends to the front. The lower end of the first stripe is 2 inches from the end of the sleeve. On jumpers having a buttoned cuff the lower end of the first stripe is 1 1/2 inches above the upper edge of the cuff. The trailing edge of the stripe is in line with the trailing edge of the rating badge. The stripes are at a 45 degree angle. When more than one stripe is authorized they are placed 1/4 inch apart.
Color. Stripes are either scarlet, gold or blue as specified.
Entitlements. All personnel wear one stripe for each four years of active service (regular or reserve) in any of the armed services.
UNIFORM
RATING BADGE BACKGROUND
EAGLE, SPECIALTY MARK
CHEVRONS
SERVICE STRIPES
Dinner Dress Blue Jacket
Navy Blue
White/Silver
Scarlet/Gold
Scarlet/Gold
Dinner Dress White Jacket
White
Blue/Silver
Blue/Gold
Blue/Gold
Service Dress Blue
Navy Blue
White/Silver
Scarlet/Gold
Scarlet/Gold
Service Dress White
White
Blue
Blue
Blue
Summer White
White
Blue
Blue
None
Winter Blue/ Winter Working Blue
Navy Blue
White
Scarlet
None
Dungaree / Utility (Old)
Blue Chambray
Dark Blue
(Eagle Only)
Dark Blue
None
Utility (New)
Blue Chambrell
Dark Blue
(Eagle Only)
Dark Blue
None
Peacoat
Navy Blue
White
Scarlet
None
Blue Working Jacket (Old)
Medium Blue
White
(Eagle Only)
Scarlet
None
Blue Working Jacket (New)
Medium Blue
White
(Eagle Only)
Scarlet
None