Visitors since
February 2002
Last Site Update:
8/26/14 2300 CT


BOL
NKO
milConnect
NFAAS
NPC
NSIPS
CSM-ID
MILPERSMAN

QUERY PERSONAL AWARDS HISTORY
Ribbon Checker
SECNAV INST 1650.1H

Active Client 6.0
milConnect
ID Card appts
Common Access card

DCO



Goat Locker
Training
21st Century Sailor

G.I. Bill
W.A.V.E.
Navy Cool
Post 9/11 GI Bill
College Navigator
Navy College Program

WEB Mail-East
WEB Mail-West
SAFE

NAVFIT98A

NFAAS
Military OneSource
National Military Family Association
USA4 Military Families
PCS Moves
Plan my move
Operation Homefront

MYPAY
USAA
Navy Federal
2014 Paychart
2014 Reserve PayDays
Clothing Allowance
TSP
2014 BAH Calculator
Per Diem Rate Query




Army Page
AGSM, Inc
Join/Requirements
Army Survivor Outreach Services
Get your Gold Star Pin
TAPS

PRIMS
OPNAV 6110.1J
Navy-PRT.com
Link to CFL Course-NKO
eCigs Regs

Navy JAG
JAG- TV, RADIO, Magazine
UCMJ
Military Court Martial

MWR Liberty

JOAPPLY
Navy Reserve Site
NROWS
Navy Reserve
Data Warehouse
Navy Reserve
Readiness Module
EDM (Enhanced for Drill Management
ESGR (Employer Support of the Guard and Reserve)
LCDR Beamsley's Links

DoD Electronic Foreign Clearance Guide

Navy Graphics
Navy Public Affairs Guide
PUBLIC AFFAIRS BASIC TRAINING MANUAL
Social Media Guidance
Defense Imagery
DVIDS
Visual Information (VI)

CNRC
CNRC Forms Page
iNavy
PRIDE MOD
MEPS TRACK
CIRIMS
Navy Rating Cards
For Future Sailors!



NAVY Sports

Military Widows
Suicide Awareness
Voices of Education
Tragedy Assistance Program
Bereaved Parents of USA
Children of Fallen Patriots
Children of Fallen Soldiers
Fisher House
Matthew Freeman Project

NKO
FLTMPS
TWMS
DCO
NETPDTC
eNTRS-NETPDTC
NORU
CANTRAC
ESAMS
CeTars
Navy SAPR Program

DTS
NAVY GATEWAY
INN & SUITES
Training Video:
DTS TRAVEL AUTHORIZATION (FLIGHTS/RENTAL
How to create a DTS Travel Voucher

NAVPERS 15665I
Chief Female
Chief Male
Enlisted Female
Enlisted Male
Officer Female
Officer Male

Vet Center
Veterans Benefits



Federal Voting
Assistance Program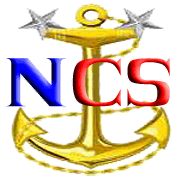 Another great Resource
for those interested in
a career with the Navy! www.navycs.com

ABOUT NAVYGIRL
I met the POTUS!
Facebook:
Marta NavyGirl Martin

SPC
Lamonte Jordan Smith
4/26/91-9/26/10
In Memory of my Son
who died while serving in the US Army. You are missed by so many.
I love you forever,
Love Mom

What Motivates You?
It occurred to me at one point in my life that regardless of where you are in your life, if you want to go somewhere in your life, you must go there with the attitude that you will succeed. There's no deadline or time frame that controls your outlook on life. It doesn't even matter if those above you tell you what they think you are worth. You are worth whatever your mind conceives you to be. Every day I deal with people who try to give me "the reality of life", and instead give me the "reality of their life". It's a good thing I don't limit myself to where I want to be in my life. I put my goals and my dreams in the forefront of my mind and I run with it. I look at where I have been in the past 30 years and I realized there was a point in my life where I was going nowhere. Didn't even have a positive thought of where I could be if I applied myself. Thankfully, I joined Navy. To many I was filling a weekend a month, to others I was keeping guilt out of my life by doing something for my country. But to me, I was embarking on a journey that would forever change my life. I have run into many opportunities in my life that I have discarded and considered a waste of time. But this time I found a gold mind and I haven't looked back. I found a place where I could apply myself and change a course a time. Now, not everybody who listens to my story feels any overwhelming urge to turn around and make a difference. But to many people I am pretty darn inspiring. Imagine this, a single mom of 12 years, two failed marriages and absolutely no recognition in my life. Put the skills of an IT, the mind of a Businesswoman, the personality of Miss Congeniality, the resource skills of a Librarian and the appeal of a Super Model. Wrap this all up in a

package and what do you get? A Super Sailor who's ready to make a change in the world. So I ask each one of you today, what Motivates you? What has motivated me was the overwhelming desire to accomplish my goals. I set goals to challenge myself. One of my goals was to meet Force Master Chief Mobley and Vice Admiral Totushek to personally invite them to visit my website. That all happened in a matter of two days and it doesn't stop there. My next goal in life is to make "THE" cover story of ALL HANDS. If I'm not cover material right now, it's ok. I'll keep doing what I was sent here to do and work even harder to attain that honor. One day, each and every goal will come true and my ultimate goal in life will always be to make a difference in this world.

So…. What motivates you……?
YNSN DODD, 9/20/03